I'm trying to get more into making my own everyday clothing! Most of the patterns I've accumulated are for dresses, some excessively fancy, so I'm working on reforming in that respect, no longer buying or making summer dresses when I need both casual and work clothes.
To start out, I went with a Vogue Easy Options pattern I've had for a while (
V8295
). The ABC version, with a straight skirt gathered onto a yoke, seemed very unflattering for me, so I started with DEF - a circle skirt on a yoke. I read the chart wrong and accidentally bought too little fabric ... but it was all okay! As you can see from the model, the contrast/matching band around the bottom makes the skirt end below the knee, also a very unflattering cut for many. Ignoring that pattern piece puts the skirt above my knee.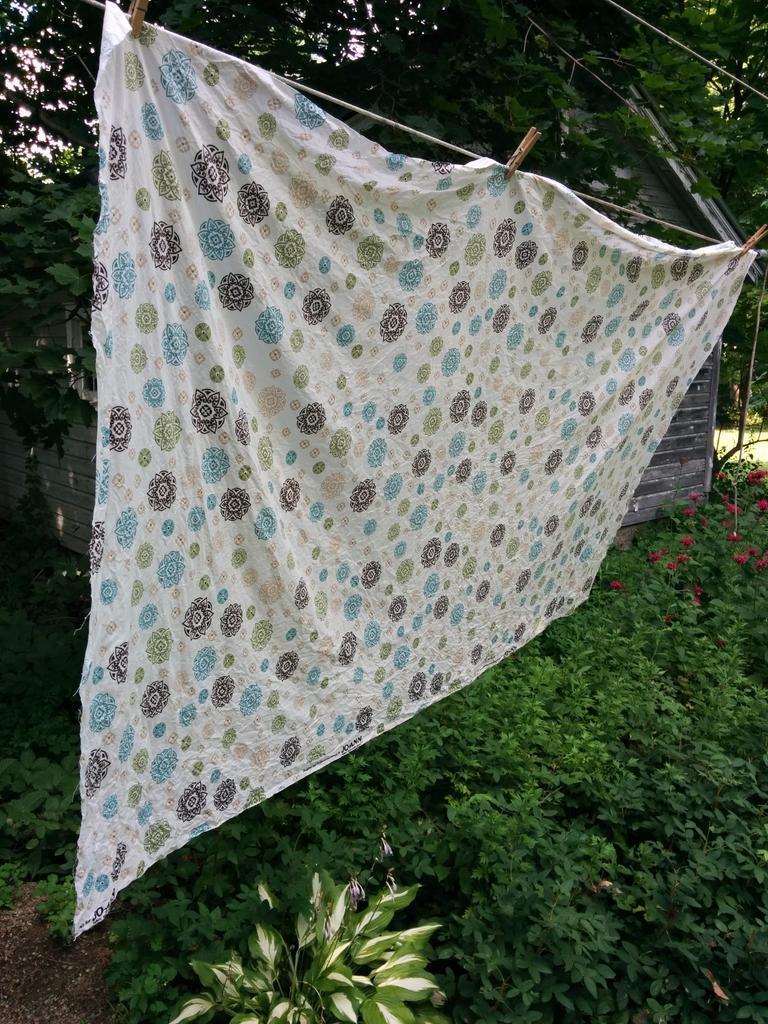 The fabric I used is a keepsake quilting calico from JoAnn. Usually, I avoid sewing with quilting cotton because it doesn't hang well on the body, but a) a circle or A-line skirt can have more body and b) the print is really really cute. Also, it was on clearance at $4/yard.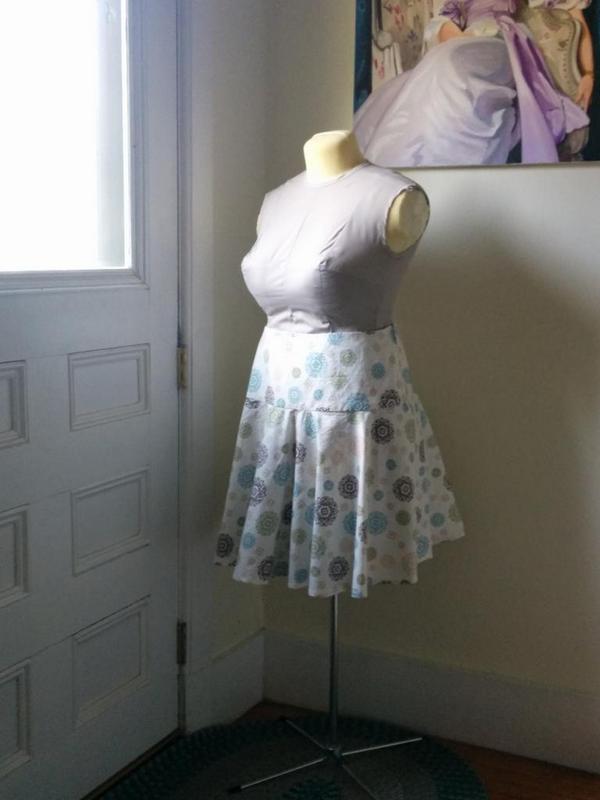 Although I cut my dress form down quite a bit, it's clearly not enough as the skirt does not sit at my waist - it's a little lower.
Overall, the project was quite affordable: cheap cotton, pattern from stash, muslin yoke lining also from stash, zipper. Nearly all of the skirt was done on the machine - I sewed the lining in mostly by hand, and had to do the hem that way as well, using my mom's excellent (but slow) iron-into-place-and-pin-and-then-sew method.
I haven't actually read
Overdressed
 yet, but I already have a lot of feelings about the garment industry and fast fashion, and I'm going to go on about that for a bit below the cut.